RYQ-10 traffic weather monitoring station
source : https://en.nong-iot.com/news/5.html time : 2020-03-30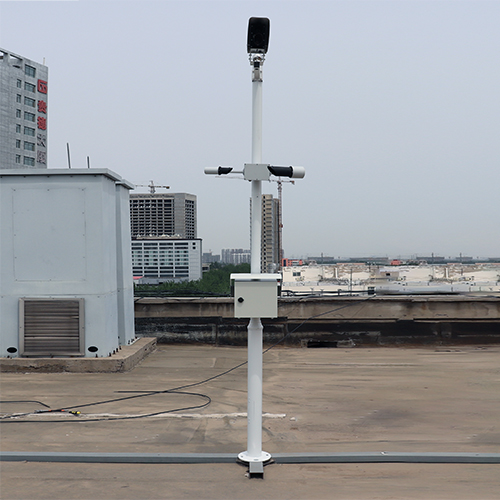 RYQ-10 traffic weather monitoring station is a type of traffic weather monitoring station developed by Yunnong Wisdom Company in accordance with the relevant standards of the Highway and Transportation Bureau for the impact of weather conditions. The function is mainly to monitor the meteorological conditions of highways and
Ship's main thoroughfare on-line continuously for 24 hours, provide the collected data to users as a reference, and assist relevant part in decision-making. RYQ-10 traffic weather monitoring station mainly monitors visibility, road status, ambient temperature, humidity, atmospheric pressure, wind speed, wind direction, rainfall and other parameters, using AC220V power or solar power supply system.
Application area
Ryq-10 traffic meteorological monitoring station can be widely used in the field of traffic meteorological parameters monitoring, such as scenic spot environmental monitoring, airport meteorology, Marine meteorology, urban roads, expressways, ship arteries and so on.
Product features of RYQ-10 traffic weather monitoring station
1. 1. Standard automatic monitoring the visibility, wind direction, wind speed, air temperature, humidity, atmospheric pressure, rainfall and pavement conditions (surface temperature, water, ice, snow and slippery conditions) along the expressway, with beautiful appearance, powerful function, high integration, GPRS wireless communication;
2. High precision and reliable performance, using the weather standard to process the whole station type;
3. Use Yansheng Instruments' RY-ARM11 wireless data collector to automatically upload data to the network platform, and the mobile client can view the data in real time;
4. The LED display can be equipped with real-time display parameters at the scene;
5. Modular design and structural specifications;
6. Optional GPS positioning to realize equipment tracking function;
7. The internal processing of data is carried out strictly in accordance with relevant industry specifications to ensure the stability and accuracy of the data;
8. Remote viewing, analysis, recording and downloading of data can be done without installing PC software.