RYQ-7 type atmospheric negative oxygen ion monitoring system
source : https://en.nong-iot.com/news/6.html time : 2020-03-30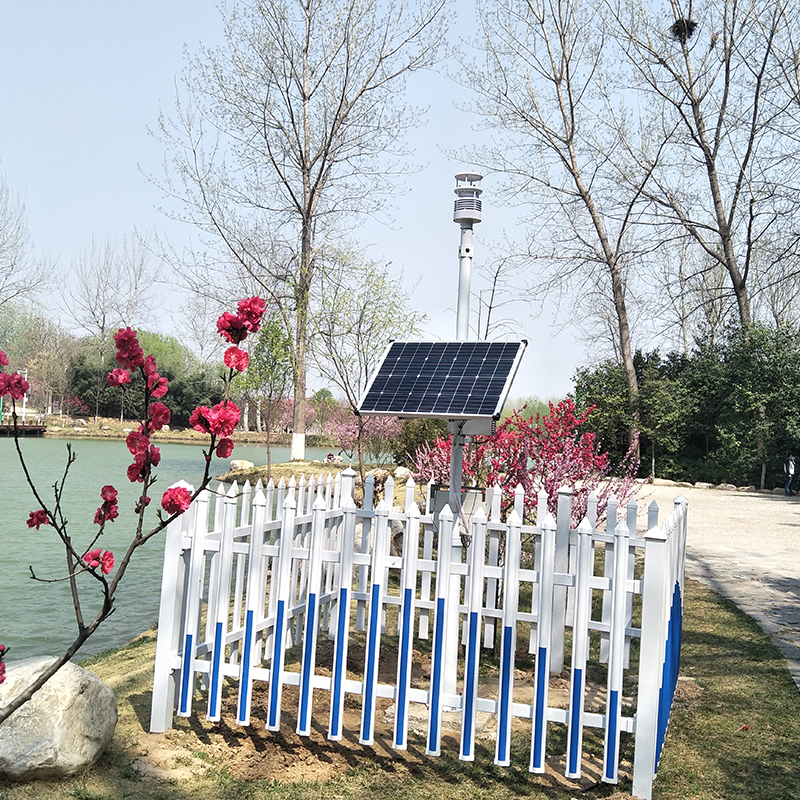 System structure
RYQ-7 type forestry environment negative oxygen ion monitoring system is composed of negative oxygen ion monitoring host, meteorological sensor, RY-ADC wireless data acquisition instrument, LED display screen, software cloud service platform and supporting parts.
Platform functions
The network terminals such as computer and mobile phone can be used to directly log in to the service platform to observe data, download data,download curve change chart; and the data can be received and displayed in real time through the large screen LED display screen equipped with GPRS receiver.
Product characteristics
★ The measurement standard is the same as the Japanese Functional Ion Association;
★ Main measuring machine is manufactured by Japan ion system company
★ Own cloud platform server, professional technical development team, after-sale guarantee;
★ The core equipment has passed the measurement certification to ensure the quality and stable performance of the product;
★ Unique gas fluid design to ensure accurate measurement and free from environmental interference;
LDE display:
★ Real-time display: all day unattended, GRPS wireless transmission LED system is not limited by distance, and there is no trouble in laying wires. As long as the wireless GPRS network covers the country, it can be used. , The atmospheric negative oxygen ions, real-time temperature, humidity, wind speed and direction, atmospheric pressure, noise, PM2.5 / 10 and other meteorological information are continuously displayed and broadcasted continuously for 24 hours without manual intervention.
★ Strong security: Encrypted transmission method, the information is sent from the local, which ensures the legal source of the information and resolutely eliminates illegal information.
★ Flexible configuration: The size of the LED display device is flexible, both indoor and outdoor, suitable for different users and installation positions.